How Locker Group will aid the Industry 4.0 evolution
Industry 4.0 is coming. The next logical step in the evolution of manufacturing from a human labour-based industry to one that's technologically automated, the changes ahead will reshape the very factory space itself. Industry 4.0 will also change the sector's job structure from a significant proportion of low-skilled blue collar labourers to highly skilled interpersonal workers.
Indeed, Mr Jeff Connolly, Chair of the Prime Minister's Industry 4.0 Taskforce, said in a speech to the Committee for Economic Development of Australia 'it [Industry 4.0] need not be seen as a threat to manufacturing jobs – even though the jobs will definitely evolve. Indeed, Australia should see the fourth industrial revolution as an opportunity.'
Industry 4.0 need not be seen as a threat to manufacturing jobs – indeed, Australia should see it as an opportunity
Although Industry 4.0 will undoubtedly have a huge affect on industry, there will always remain a need for quality industrial products that guarantee the efficient operation of your production line and ensures your workers can operate in the work space safely. Locker Group has more than 60 years of experience in developing quality industrial products and these reliable industrial products will be much-needed in the changes to come.
Improving efficiency
With Industry 4.0, basic jobs previously reserved for manual labour will be completed by machines and human managers working together. This will ensure processes are completed quicker and more effectively, while still retaining adequate quality control. Efficiency in production will also be achieved by working with effective industrial products that will make the manufacturing process more streamlined.
Locker's industrial range, including perforated metal, Expanded wire mesh and woven wire fabric are durable and tough, designed to stand up to the rigours of rapid production. While automation will change the infrastructure of production, Locker Group 's range is guaranteed to be up to the challenge.
Guaranteeing safety
Industry 4.0's evolutionary changes will remove the need for human involvement in the more dangerous mechanical processes. However, maintaining and repairing malfunctioning equipment will remain a very human role, while access to all areas of the manufacturing space will still be required. Locker Group have a range of safety products, like Safe T Perf, designed to ensure that equipment operators and managers are able to safely navigate the workspace.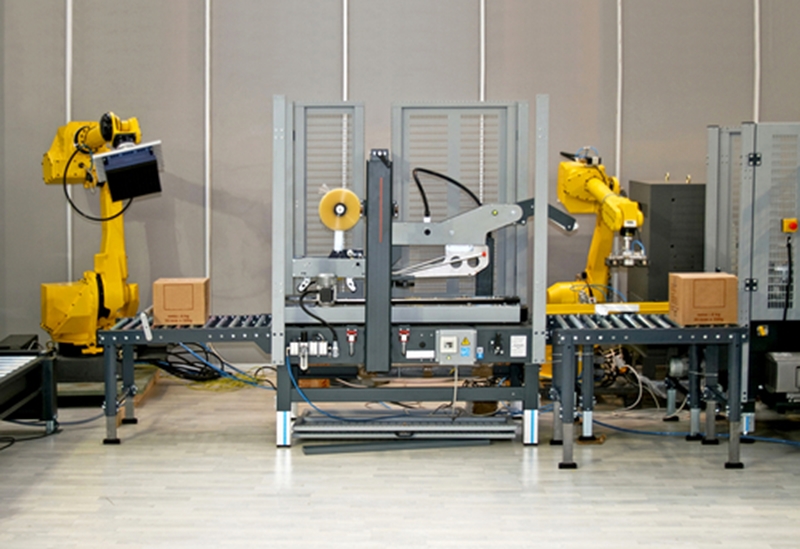 Grating products like Gridwalk and Gripspan are steel flooring options designed to ensure maximum grip for pedestrian access and prevent dangerous conditions underfoot. We also have a range of walkway kits, prefabricated and ready for installation, that enable workers to navigate heights safely. Ensuring safe human management is vital to making the operation of automated machinery more effective.
Industry 4.0 will bring a lot of changes to bear on the workings of Australian manufacturing – but what will not change is the need for quality products that bring optimal production quality and guarantee safety for workers. Locker Group's range of products are industry-noted, so go on and contact us today – prepare for the future!