How Locker Group is helping support Australian food production
We've previously looked at the role conveyor belts play in food production, but we thought it was worth taking a closer look at this industry and Locker Group's involvement supplying metal conveyor belts and assistance. The Australian government has identified food production and agribusiness as an area of competitive strength for the country, and Locker Group is proud to be a part of it.
The food industry's rise to prominence
In terms of the conveyor belt market, the food industry makes up a large part of our customer base. Previously the automotive industry was a big consumer of conveyor belts as part of its manufacturing process, particularly for heat treatment. Michael Willmott, Locker Group's National Product Manager, says that the automotive industry has been decimated in Australia, but this has led to food producers stepping in as the main consumer of conveyor belts.
"We still support the other parts of the industry and there's still sales in that part, but it's certainly nowhere near as large as the food industry," he says.
Locker Group has been making metal conveyor belts for decades, and has cemented its position as a go-to provider in the industry.
According to the Department of Industry, Innovation and Science (DIIS), employment figures in the automotive industry dropped by more than 6,000 in the period between 2012 and 2015. Ford, Holden and Toyota will all have ceased manufacturing in Australia by the end of 2017.
Food processing, by contrast, made up almost a third of Australia's manufacturing industry in 2015, according to the Australian Food and Grocery Council (AFGC). Statistics from the DIIS say that in 2015 there were 206,700 Australians employed in food product manufacturing, compared with just 40,642 in automotive manufacturing, and there were more than 14,000 actively trading businesses in the food manufacturing sector.
Locker Group's conveyor belt production
Locker Group has been making metal conveyor belts for decades, and has cemented its position as a go-to provider in the industry. We've built this reputation through several factors: Firstly, Locker's large geographic footprint means that we can supply products to businesses across the country. It also means we can provide a level of customer service – including face to face assistance – that smaller suppliers can't.
In addition to the wide range of products that we manufacture in-house, Locker is also an agent for several major overseas manufacturers, so we can help when customers need specific products that are not made here in Australia.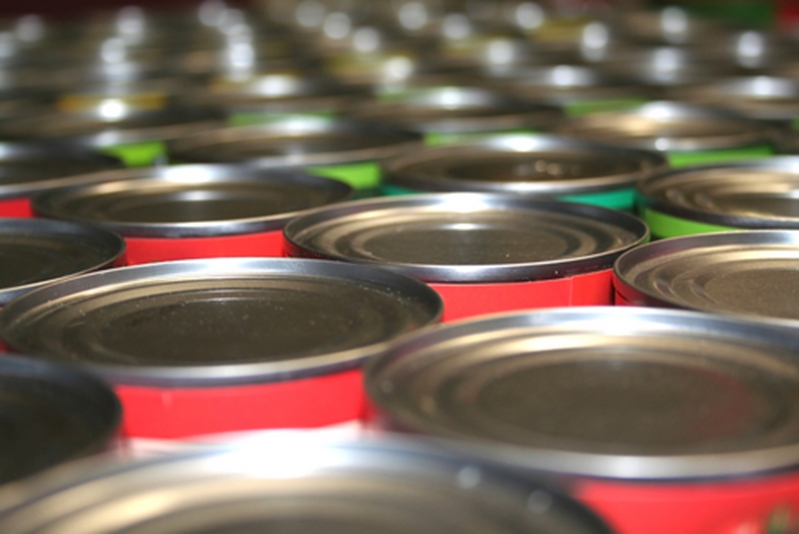 Our long-standing relationship with the food industry
A significant reason we've been able to build this customer base is that we've been making quality conveyor belts for a long time. Quite simply it's been a case of doing the same thing, and doing it well.
Metal conveyor belts are by their nature labour-intensive products to make, but Michael points out that Locker has been able to automate the process to a certain extent. Most of the conveyor belts Locker sells are made specifically to order. Michael says this is due to the huge variety of different configurations a customer could possibly need.
"We don't keep belts in stock because there's such a variety of materials, dimensions and other factors within the Australian market," he says. "So typically everything that we do is manufactured to order."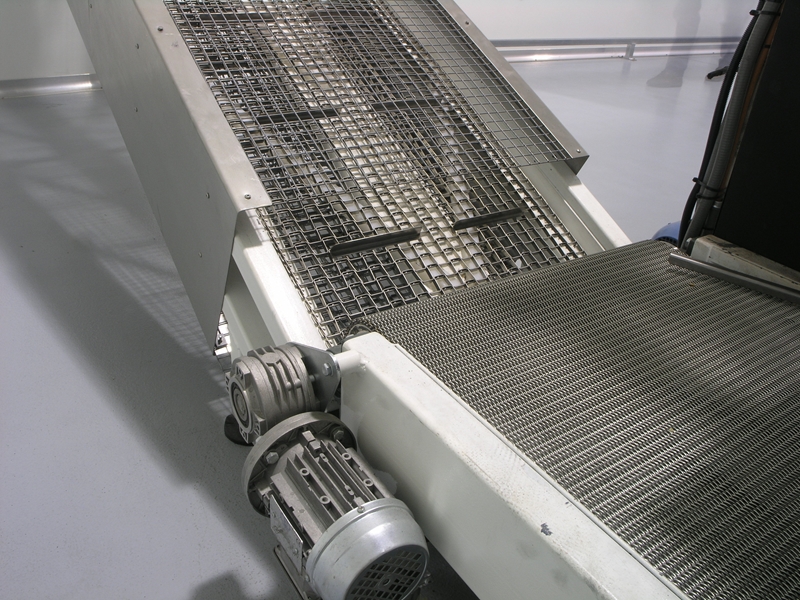 Who are the customers that come to Locker Group for support?
The businesses that come to Locker for conveyor belts generally fall into three categories. Our primary market is repeat customers that are already using Locker's conveyor belts, and either need replacement parts or want to upgrade or expand their set-up.
"The majority of our sales is repeat business," Michael says. "We're supplying within the industry, and we've been within that industry for a long time. Because of this long history we've managed to build up ongoing relationships with many local food manufacturers."
Because of our long history Locker has ongoing relationships with many local food manufacturers.
The next group we supply to is businesses with installed conveyor belts from other providers. In this case we would look at and advise on what's needed, and either provide our own products or, if necessary, import the required parts from our overseas suppliers.
Thirdly, we supply conveyor belts for brand new applications. "We're probably dealing with original equipment manufacturers who are designing a conveyor," Michael says, "So, once again we'd assist them with what is correct for that application."
If you're already a customer then you know you can rely on Locker Group for quality conveyor belts and attentive, expert service. For businesses who need support for their existing food production machinery, or who are in the process of setting up a new facility, Locker Group can offer a varied range of conveyor belts and parts to suit all applications. Get in touch today to discuss how we can help.