How eagles are costing a mining company more than $100,000
An unusual problem has come about for Gold Fields, a Western Australian mining company and the seventh largest gold producer in the world: Wedge-tailed eagles have declared warfare on their unmanned aerial vehicles (UAVs). Find out what problems these eagles are causing and how Locker Group's metal products could help defend against these sorts of attacks.
Eagles versus drones
With a wingspan up to 2.74 metres and incredibly sharp talons, these birds are capable of inflicting a lot of damage on the just one metre wingspan of the UAVs. Overall, the mining company has suffered a significant financial setback because of this ongoing issue and will have to pay more than $100,000 to replace the sophisticated aerial technology.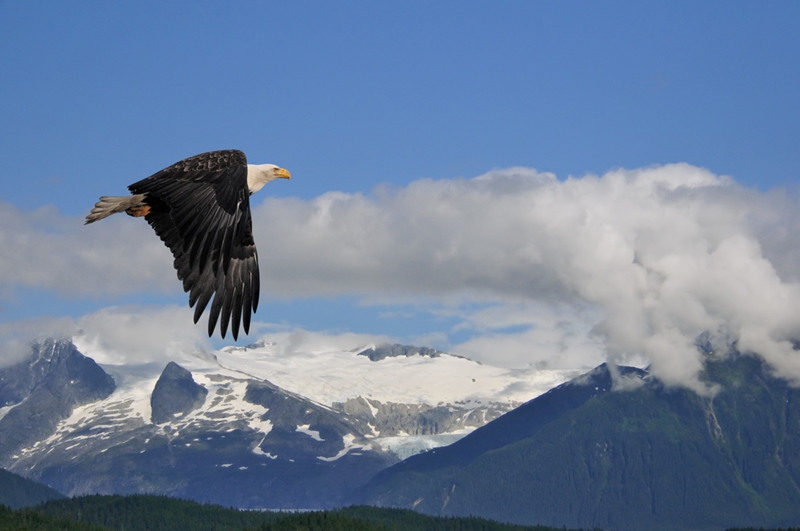 ABC states that the company has now lost 10 UAVs due to the eagles flying into them or even picking them up. These frequent eagle attacks have thus posed a great financial, security and safety threat to the mining company.
The UAVs are also essential to their business. Surveyor Rick Steven announced at the Australasian Institute of Mining and Metallurgy's Open Pit Operators' Conference that using UAVs has been the company's most important recent investment in surveying. The UAVs take wide spanning and detailed pictures of mining areas that have become integral to the company's planning process.
Steven said that the eagle "is my single biggest problem in the environment where I work," according to the ABC. The eagles have assailed the drones while the mining giant has been doing work near Lake Lefroy, around 560 kilometres east of Perth.
How Locker Group can help
Locker Group's products can be used to protect mining and industry equipment from a variety of different threats, including defending against animals that could disturb your technology and equipment.
Perforated metal walls would be best for keeping out large animals as they are sturdy and available in a variety of materials, thicknesses and hole patterns.
Wire mesh screens with very small holes could be used to keep smaller insects and animals from intruding into your work areas and meddling with your assets.
Locker Group has both woven and welded wire mesh available in numerous material including Galvanised, Mild, Stainless and Brass Steels. We also provide wire mesh in a variety of different sheet and roll sizes. Non-standard sheets are also available upon request.
Beyond safeguarding equipment from animals, we also have have expanded security mesh designed to provide high-security environments that prevent people from trespassing.
We developed our expanded security product with the help of the New South Wales Department of Corrective services and it has proven to be secure with its small diamond cut features and the option to add cowling and razor tape as anti-climb measures. The material is very effective at securing an environment with an ideal strength to weight ratio and, unlike some fencing, it will not unravel or fray.
You can rely on Locker Group to create high-security solutions that will provide state of the art barriers to protect your company's most vital equipment. Our expertise also allows us to custom design your products to fit the specific needs of your company. We have an extensive range of products that can be used in many different types of industries, including but not limited to, mining, architecture and construction.
Download our perforated stock brochure if you would like more information, or else give us a call for more information about how we can help you.