Car park architecture need not be boring: here's why
Designing car parks – that's the reason you got into architecture, right?
Okay, we understand, a car park project isn't every budding designer's dream, and they're unlikely to fill you with unbridled excitement.
However, don't write them off just yet. In this article we'll draw on our personal experience of working with architects who have gone above and beyond to produce inspiring car park architecture.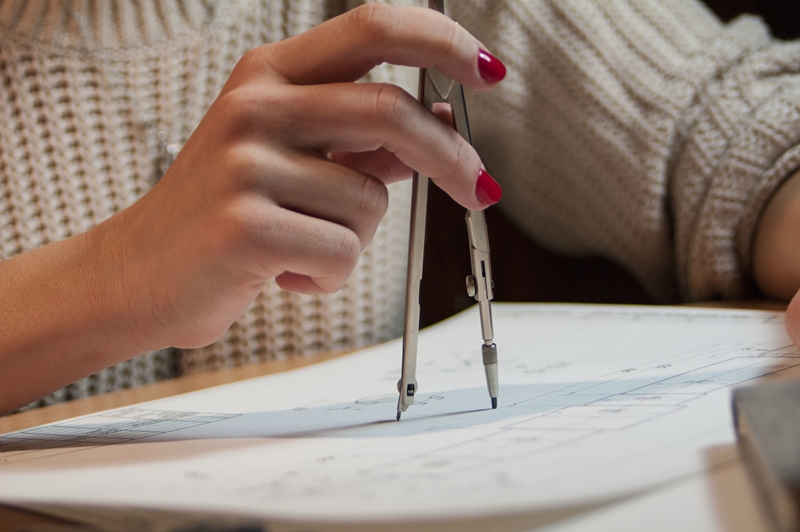 1. Designing for specific functionality
Think all car park builds are straight forward? Prepare to think again: In some cases you'll have to get creative to fulfill specific aspects of the client brief.
A perfect example of this is the Flinders Medical Centre Car Park in Adelaide. Here, Cheesman architects were tasked with designing a structure that overlooked the medical facility itself, but didn't allow those in the car park a view into patient treatment rooms.
To protect privacy, the team at Cheesman opted to adapt Locker Group's Pic Perf Directions panels by folding and forming them to create a flanged perforation. As well as highlighting the importance of good relationships between architects and suppliers, this example also goes to show that car parks can throw up interesting scenarios that go beyond simply designing an appropriate place to house vehicles.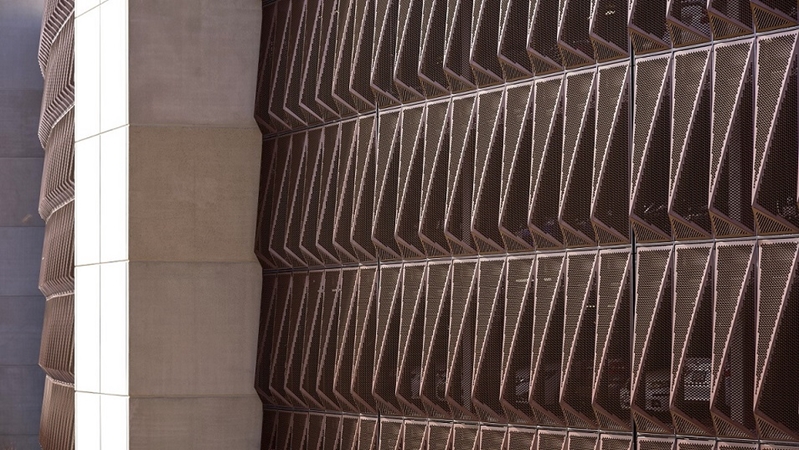 2. Adding to the cityscape
With space in Australian cities coming at a premium, multistory car parks will continue to proliferate for years to come. From an architect's point of view, the large facades that come with such buildings offer an opportunity to add your aesthetic stamp to the cityscape.
This was certainly the case with Adelaide's Young Street Car Park. Also undertaken by Cheesman Architects, this project proves once and for all that car park architecture can be far from boring.
The imposing 525 panel frontage uses Locker Group's Pic Perf technology to create a beautiful image of Shanghai's impressive skyline. We designed Pic Perf specifically for functions like this, to give architects the capacity to use the perforations to build images of their choice, and we were thrilled with the results from this project.
As well as looking good, the use of pierced metal allows for great ventilation which prevents this car park from becoming stuffy and humid during the height of the South Australian summer.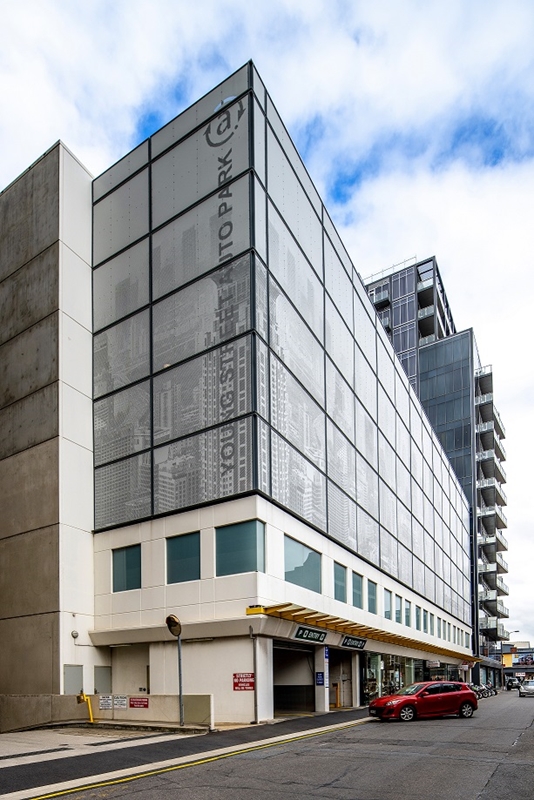 3. Creating a statement
Our final example of outstanding Australian car park architecture is also found in Adelaide, and comes from another of our architect partners – Hames Sharley.
Positioned close to important amenities such as Rundle Mall and Adelaide Central Market, the designers of the Franklin Street Car Park wanted to create a bold, modern facade that would catch the eye of any passerby.
Again, collaboration was the order of the day, and we modified our standard slotted perforated facade to incorporate sections both with and without holes. By juxtaposing these two sections, Hames Sharley were able to generate a smooth linear effect that gives the car park a smart and sophisticated look.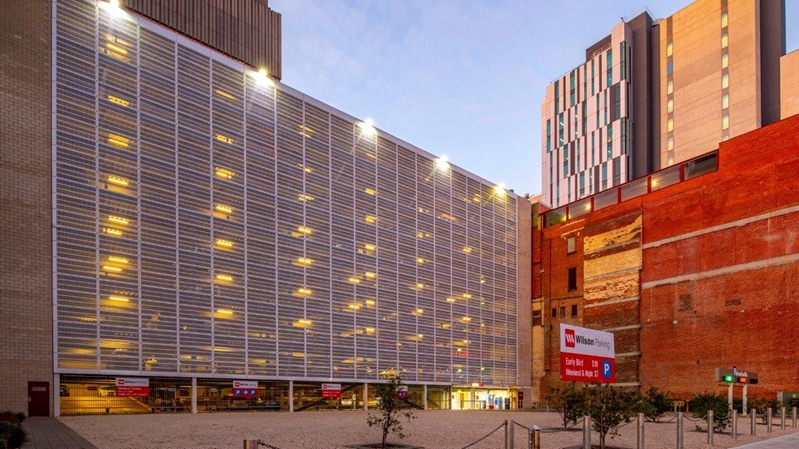 These three case studies go to show that designing a car park can be both challenging and rewarding for architects. As always, a key ingredient for a successful project is having a manufacturer and supplier you know you can rely on. As all the above examples demonstrate, Locker Group has the capacity to adapt its products to suit individual build requirements. This means that when a seemingly simple design takes a complicated turn, we're with you every step of the way.
For more information on how you can benefit from our years of expertise, get in touch with our team today.