Rare dinosaur bones found in an outback quarry
A 100-million-year-old fossil of a rare dinosaur-bird has been discovered in a dry quarry in Richmond, Queensland. Here at Locker Group, we ensure we keep on top of all the latest quarrying news, so that we know we're providing you with the necessary materials to operate your business effectively. This new discovery just goes to show that at your quarry you might be unearthing more than just everyday rock and stone.
So what is the Richmond Raptor?
Quarries in the area turn up dinosaur bones relatively frequently, but the "Richmond Raptor", as it's now being named, is the first discovery of a dinosaur-bird in the area. Around 500 kilometres from the east coast, Richmond is the capital of Australia's Inland Sea, and therefore the discovery of the bird came as something of a surprise.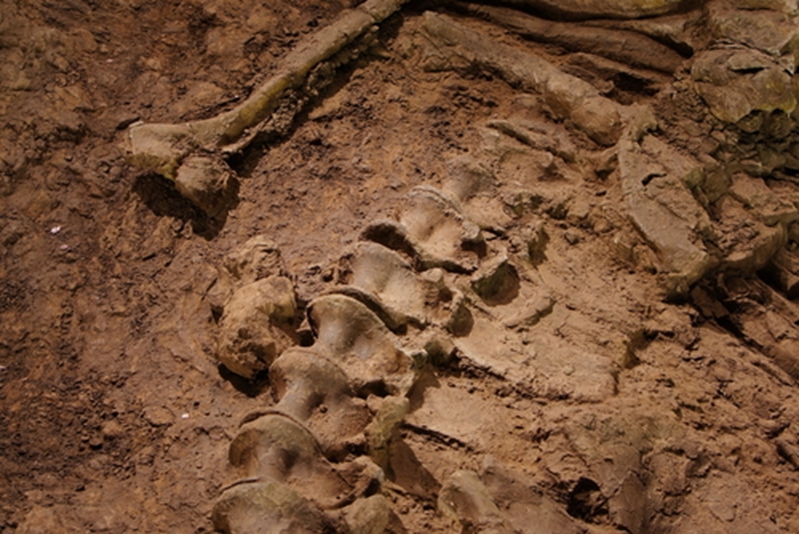 Dr. Patrick Smith, curator of Richmond's prehistoric experience museum Kronosaurus Korner, spoke to ABC about the discovery.
"This is the first indication that they're actually here — previous to this we didn't know they were in Richmond," he said.
"Because Richmond was at the centre of the inland sea during the cretaceous period, it's really strange to find these bird-like fossils in the middle of a seaway."
It's thought that the bones are from the Nanantius eos species, a creature Dr. Smith said was not dissimilar to a seagull. "They would've been like a modern seagull, living on the coastline, feeding on fish that have washed up and occasionally going out to sea," he explained.
Volunteer victory
The discovery came about from the work of a local volunteer, Mike D'Arcy. He started the project over five years ago, after he'd found some fragmented bones that looked as if they were from a bird. It was only until he found the humerus that they were able to positively identify it. The species was then confirmed by Dr. Smith as the nanantius eos.
Speaking to ABC, Mr D'Arcy said he was thrilled to have discovered the dinosaur.
"For me it's the fun of the hunt — and it's always good to find something new and something different and share it with others," he said.
Dr Smith is now recruiting a number of local volunteers to help find any other dinosaur bones in the old quarry.
How can Locker Group help your quarry?
At Locker Group, we provide all sorts of tools and materials to help your quarry be as productive as it possibly can. We recognise that quarries extract a variety of materials, and that's why we offer different screening media depending on your needs. You never know, you might just discover a dinosaur along the way.