At Locker Group, we know that innovation is an essential part of good architecture. This is why we've developed pic-perf, a perforated metal that allows you to recreate the most stunning images on to any wall or surface. But, what exactly is pic-perf, and how is it being used by architects all over Australia?
What is pic-perf?
Locker Group's unique pic-perf technology allows you to create any image by punching hundreds, or even thousands, of holes into a metal surface. It is an excellent addition to balustrades, facades and partitions. It also makes a great sunshade. Not all architecture has to be functional either – our pic-perf can be used simply as a piece of artwork to decorate your building or project.
Other advantages of pic-perf include its added ventilation, wind resistance and security (you can see out but it's hard to see in).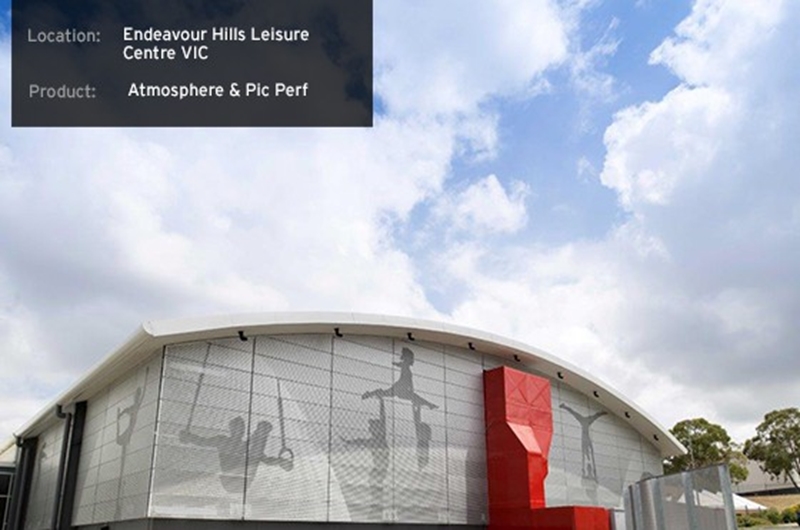 How has pic-perf been used so far?
Locker Group's pic-perf has already been used in some fantastic projects around Australia.
For instance, we collaborated with architect firm Hassell to create a wall for Adelaide Zoo. The design did not only include pictures of the animals you might expect to find in the zoo, but also incorporated words associated with the excitement of a day out there. This meant not only was the wall a functional way of partitioning the zoo, it also worked as a long-lasting advert.
If you've ever been to the Suncorp Stadium (originally known as Lang Park), you'll have admired the pic-perf addition there, which shows people playing rugby league. Meanwhile, our work with Rothe Lowman and Sue Hodges Productions produced an incredible design of a horse and carriage to adorn the lobby of an apartment building in Brunswick East.
You're not just confined to grey and black when you use our pic-perf either. Our work with the John Curtin College of the Arts produced a stunning design that incorporated different shades of blue.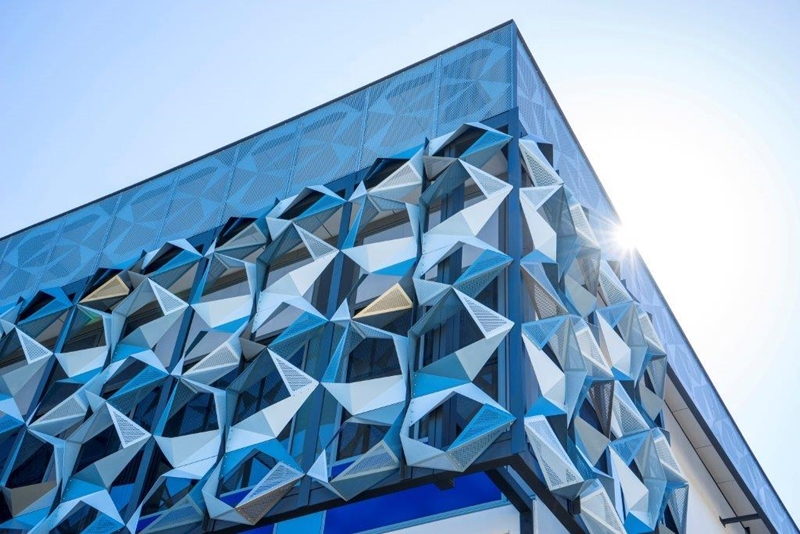 What do you need to consider when using pic-perf?
You need to think about viewing distance and what colour your background will be when deciding on your design (a darker background requires a lighter surface). You also need to consider the environment in which you intend to place your pic-perf so you can decide on which material will suit your project best.
Here at Locker Group, we work closely with our clients to ensure that all these questions are sorted out as early as possible. Even if you don't have a design in mind, Locker Group will help you create one, so please don't hesitate to contact us if you're interested.