The population of Australia is constantly increasing. According to the latest data from the Australian Bureau of Statistics, there were 24.2 million people in the country as of September 2016, which was about 350,000 more than one year earlier. As a rule, Australia's population has been steadily rising at a rate of about 1.5 per cent per year. And there's no hiding from the truth – all those people are going to need places to live.
Not everyone is rich and can afford a mansion; not everyone is poor and wants to live in a small place.
To be more specific, they need a diversity of places. Not everyone is rich and can afford a mansion; not everyone is poor and wants to live in a small, cramped place in a bad neighbourhood. Most people, in fact, are somewhere in the middle. This being the case, it's important that the nation's architects work to deliver housing solutions for a wide range of different people with varying tastes, preferences and price ranges in mind.
Making creative architecture choices will absolutely play a role in this effort.
Australia's current lack of housing diversity
With the population increasing so quickly, the architectural sector is working to crank out livable housing as quickly as possible to accommodate everyone. Given the rise of new building strategies like industrial flooring, it's now easier than ever to mass-produce houses and get them ready quickly. But according to recent findings in the Parliament of Australia, too many houses are all the same.
There's a simple formula that's being followed – a large house, four bedrooms, two bathrooms and a roomy three-car garage – the "McMansion" approach, as it's known. Professor Terry Burke, from the Australian Housing and Urban Research Institute, argued before Parliament that these domiciles won't be the right fit for enough of the population for the current building model to be sustainable.
"Historically, I do not think we have really built suburbs as lacking in diversity as those we are building at the moment," Mr Burke said.
This is especially a problem in affluent suburbs of major Australian cities – consider western Sydney, for example. In areas like this, there's a lot of building, but not enough diversity among the housing projects currently being undertaken.
What can be done about the problem?
So how can this issue be fixed? What will move us toward a future in which families have a range of different housing options available? According to Architecture AU, a lot of it comes down to better planning early in the building process. Ken Maher, president of the Australian Institute of Architects, told the news outlet that real estate developers need to examine demographics carefully as they shape their business strategies.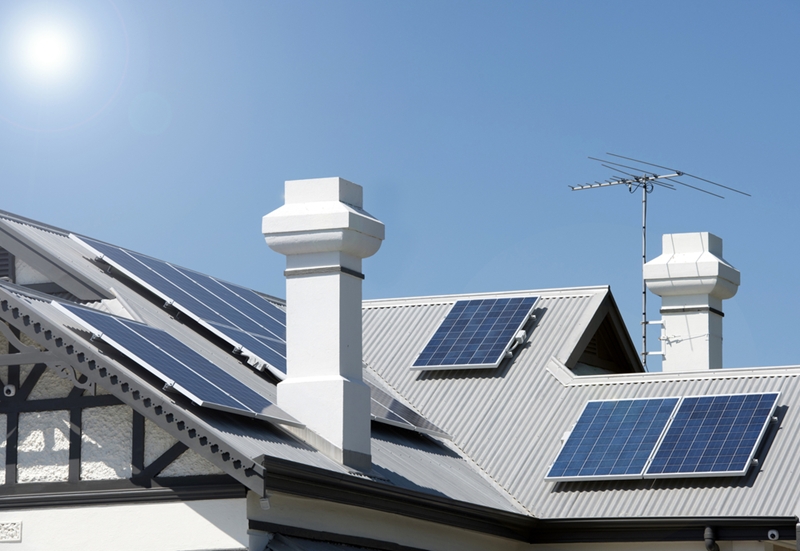 The housing options available in Australia's cities and suburbs can be modified in one of two ways – either by building different homes in the first place, or by changing existing residences by using inventive retrofitting strategies. In either event, it's worthwhile to think about the different kinds of architectural products available for these projects and how they might impact the eventual finished products.
Looking carefully at the products used in building
When the time comes to build a new house or modify an existing one, the component pieces used can make all the difference. At Locker Group, we have a wide range of offerings that can play a part in the process. Take curtains, for example. Our wire mesh curtains make an ideal way to add texture or character to a room – for nice, upscale homes, they might be a worthy addition, but they're also completely optional.
Our vast catalog of construction products makes it easy for builders to customise their projects to whatever specifications they have in mind. Whether you're constructing a mansion for an upper-class family or a more modest home, we have the building blocks that will be right for you.