The many applications of perforated metals
Perforated metals are a versatile and valuable resource for a variety of industrial processes. By cutting or stamping holes into sheets of durable, resilient metal, tools ranging from shields and sieves to grills and filters can be created.
The many applications of perforated metals make them useful across the modern industrial sector. Consider these examples as just the starting point for the many different ways in which businesses leverage this powerful material.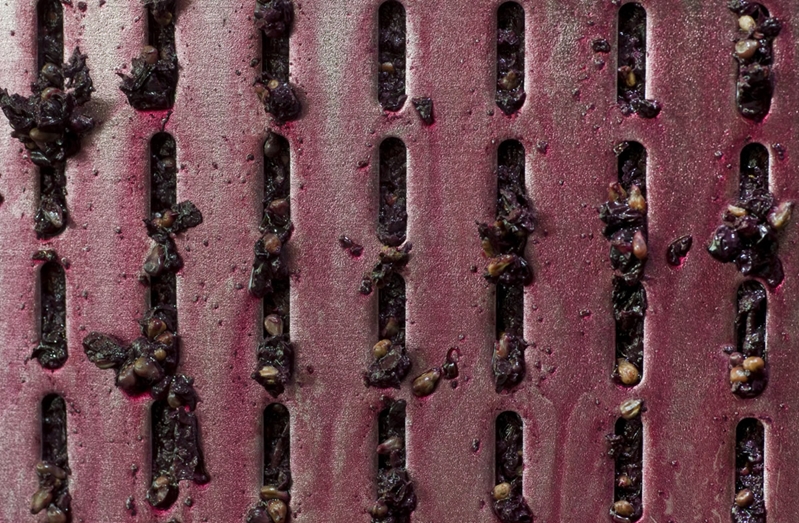 Filters
Filters are crucial components in a wide variety of industrial processes. From mining to industrial food production and food service, filters help separate desirable materials from substances that are either unwanted or intended for another purpose.
Attention to detail when making filters is vital for proper operation. Holes that are too small or too large will cause unwanted material to remain with the valuable resource or for the resource itself to fall through.
Finding a dependable provider who can meet exacting specifications is an absolute must when creating filters that your business can use effectively in the long term. Locker is based in Australia and we craft our perforated metal domestically. Our tooling capacity for custom orders and deep experience in the field mean you can rest assured that we will create the type of perforated metal filter your business needs.
Sieves
Filtering and sieving are similar processes on the surface, although companies that use one or both processes understand the important distinction between them: Filtering generally involves several layers of perforated metal, while sieving includes just one.
If your company needs dependable and durable sieves to complete key workflows, as part of an expansion project into a new area of operations or for any other reason. S, stock or custom built perforated metal can be your solution. With a single layer, a sieve must meet your operational standards fully and completely. The experts at Locker can help you select the right perforated metal from our existing range or lead the way in crafting a custom product.
Grilles
Grilles fill a variety of roles in industrial facilities and plants. One of the most common is for security and employee safety in areas where a full barrier would interfere with operations. A screen in front of an industrial fan or similar device that can be potentially dangerous is one broadly relevant example.
Grilles allow for consistent air flow and visibility while still serving as an effective deterrent for possible accident or injury. Their wide range of customisability – the spacing of the holes in the perforated metal, specifically – allow for effective use when a certain standard of visibility or air flow must be met for safe and effective functionality.
Locker can offer your organisation an existing stock of perforated metal that can easily be used for grilles and create a custom product that aligns completely with your expectations. Our domestically produced standard stock and custom orders mean you'll work with experts with a firm handle on the needs of Australian businesses.
Baskets and containers
Companies have a wide range of materials to choose from when it comes time to select the storage solutions they need. Adherence with relevant regulations and functional needs like weight, ventilation and more can all come into play. Finding the material that can address every need means a more efficient and productive facility.
Perforated metal can be fashioned into a wide range of baskets, storage units and other types of containers. The perforations can offer a number of advantages, such as reduced weight – especially important when the containers need to be transported frequently – ventilation and visibility. The range of base materials available, from aluminium to steel along with plenty of others, means your company can select the right foundation for the job. From there, a wide range of options exist for the type, size, pattern and arrangement of perforations.
With a mix of deep manufacturing resources, institutional experience and expert staff, Locker can create the exact basket, container or other storage unit your business needs. Our extensive reserve of existing, domestically produced stock is an option. So is custom development, with the base material, thickness, perforation specifics and other crucial details all individually addressed by our team in Australia.
Privacy and segmentation of open space
Privacy is an important consideration for companies across the modern economy. There are some types of duties that require some level of separation from the main production floor or work area. Similarly, creating defined spaces using partitions can be an effective way to define distinct areas of a factory or facility, making it clear where specific types of work should be completed.
Safety concerns should always be top of mind in industrial operations. Building walls from floor to ceiling may not be cost efficient or otherwise practical. Solid, opaque dividers can limit visibility and increase the potential risk for accidents and other negative outcomes. This is where perforated metal comes into play.
Perforated metal used as a divider offers effective physical separation while also providing a degree of visibility. Staff can easily see movement through the perforations, allowing them to slow down or adjust as needed if they appear to be on a collision course. In the same vein, perforated metal can offer a degree of privacy balanced with basic visibility. While details and small movements are difficult or impossible to perceive, larger actions are still visible. And those within the space where privacy is needed can see if other workers are approaching and respond accordingly, if required.
Your partner for industrial perforated metal needs
At Locker, we pride ourselves on providing high quality, consistent and domestically produced perforated metal to address a wide range of industrial needs. Your company is in good hands when you choose to work with us, whether you need us to deliver existing stock or craft a unique type of perforated metal from initial design to final fabrication. To learn more about how we can support your business goals, get in touch with us today.