Materials handling and efficiency: conveyor belts or dump trucks?
Most minerals travel a long distance from their point of extraction to their point of processing. Traditionally, trucks and other diesel engines have been the preferred mode of transport, but with rising petrol costs, maintenance and environmental impact, trucks have become an inefficient and costly option.
Alternatively, the use of conveyor belt systems is becoming a popular option for long-distance materials handling. Mines all over the world, including the Fabrica Mine in Minas Gerais State, Brazil have investigated the use of such systems for materials handling and found that conveyors hold a number of advantages over traditional modes of transportation.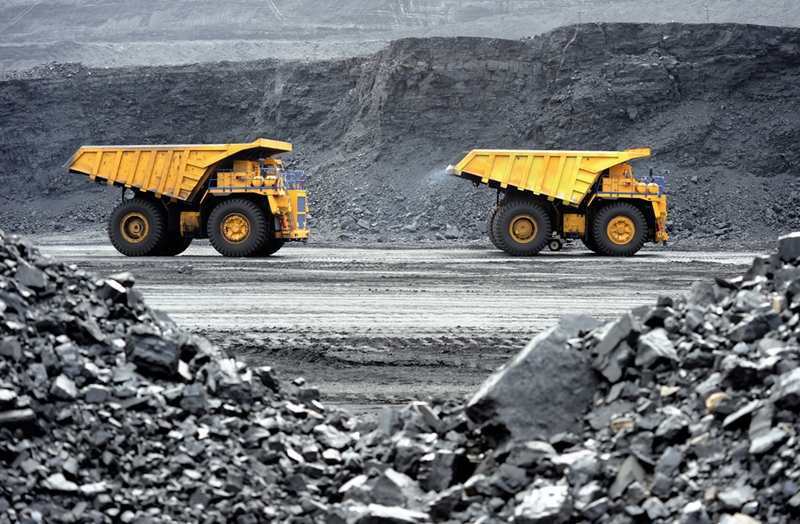 Conveyor belts versus trucks: a question of energy efficiency
Mines have long sought to provide a balance between supplying essential non-renewable materials and lessening the environmental impact of getting them. Extraction of minerals is an energy-intensive process that currently relies heavily on fossil fuels. Advancements in technologies that aim to lessen the energy cost and resulting carbon footprint have the potential to dramatically lessen the impact mining has on the environment.
Conveyor belts have the potential to operate at 98 per cent energy efficiency and contribute much less to the energy cost of material handling.
According to a 2007 US Department of Energy study entitled "Mining Industry Energy Bandwidth", diesel equipment is less efficient than electric equipment. Diesel transportation, such as service trucks, bulk trucks and rear-dump trucks, is highly energy intensive and accounts for 87 per cent of total energy consumed in materials handling. What's more, according to the study, diesel transportation can only operate at a maximum 63 per cent efficiency rate.
On the other hand, electrical equipment such as conveyor belts have the potential to operate at 98 per cent energy efficiency and contribute much less to the energy cost of material handling. The added advantage is that electric systems do not generate exhaust fumes, which further lessens the environmental impact of materials handling.
Advantages of conveyors
The Fabrica Mine case study found that conveyor belt technology proved to be an effective and low-cost method of transportation. While they initially come with a high cost of investment and are less flexible than trucks, conveyor systems offer a number of distinct advantages:
Ability to transport over long distances.
Continuous production.
High capacity.
Lower environmental impact.
Low operation and maintenance costs.
Additionally, according to the book Evolutionary and Revolutionary Technologies for Mining (2002), in certain scenarios transport by conveyor belt systems allows for extra processing such as physical separation, prior to the material reaching the processing mills. This integration of processing and transport can further improve upon the efficiency of the system.
At Locker Group, our conveyor systems of woven wire, rolmat, spiral, plastic and plastic hybrid belts suit any conveyor application. To find out more, get in touch with our team today.