How to improve workplace safety during National Work Safe Month
This October, it's worth paying a bit of extra attention to workplace safety. We look at what National Work Safe Month means, how you can be involved and how Locker Group can help you improve the safety of your workplace with our range of industrial products.
National Safe Work Month is an opportunity for improvement
Safe Work Australia is promoting October as National Safe Work Month – an annual reminder to give more of a focus to workplace health and safety by increasing awareness and discussion. The organisation has a range of resources and information available on its site for businesses that want to get involved, including a series of virtual seminars about work safety best practice and research and development in the field. If your company is interested in taking part, Safe Work Australia is hosting a workplace participation reward program with a prize of $5,000. Case studies of previous reward winners are up on the site to inspire and encourage participation.
A safer workplace is good not only for your workers, but also for your business itself.
According to Safe Work Australia's statistics, 113 workers died in the manufacturing industry from work-related injuries between 2007 and 2012, and there was an average of 60 claims a day for serious injury or illness over the same period. While the rate of serious injury in manufacturing has dropped between 2000 and 2011, it is still higher than the average for all Australian industries.
The benefits of improving workplace safety
A safer workplace is good not only for your workers, but also for your business itself. Along with meeting the moral and legal responsibilities that you have as an employer, the Australian government says that there can be ongoing financial benefits to making your workplace safe. As well as retaining staff, you'll also reduce the costs of worker compensation and lost revenue from staff taking time off to recover from injuries.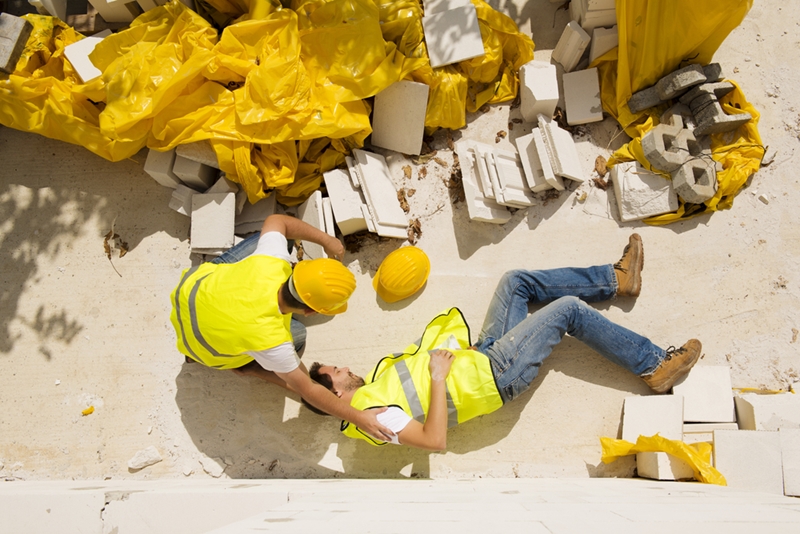 The risk of workplace accidents can be reduced with awareness and best practice. But another way of improving workplace safety is to improve the workplace itself through careful choice of design and building materials. Fifteen per cent of serious injury claims come from falls, trips and slips – simple accidents that could be minimised through using safety-focused materials. With that in mind, here are three Locker Group products you can use to provide your workers with the safest environment possible from the ground up:
1) Gripspan Planking
Engineered with workplace safety in mind, this anti-slip industrial flooring is available with a standard or serrated tread. Gripspan Planking is roll formed, which means it can be supplied in a variety of lengths to suit your specifications, reducing the need for welded joints or rivets. We also offer Gripspan Summit kits, which give you everything you need for an OH&S compliant roof entry point.
2) Safe-T-Perf
Safe-T-Perf is an anti-slip flooring that can be used for platforms, planking or stairs. Its 360-degree skid resistance lets you keep your grip in a range of situations. Safe-T-Perf is tough and load bearing, making it an ideal choice for industrial settings.
3) Handrail
A fundamental part of safe structures, Handrails are a must for workplace safety. Stairways, catwalks, ledges and drops all need a barrier to keep workers or the public safe. Our handrails can be used in an extensive range of industrial applications.
The safety of your workers is crucial to your business, and helping you achieve it is integral to ours. Get in touch and we can talk about what products will work best for you.