Fibre reinforced plastic in the salt mining industry
Salt is incredibly valuable. Our body needs it to survive, and it forms the backbone of many industries. In fact, the Australian government estimates there are over 14,000 uses of the stuff.
Unsurprisingly, salt mining makes up a significant portion of Australia's nonmetallic mineral mining industry. According to Ibis World, Australian salt production has grown over the last five years to exceed 13 million tonnes in 2015-2016. Western Australia produces around half of the industry's volume of salt, with the rest spread around Queensland and South Australia.
However, salt is a reactive mineral and a significant contributor to corrosion and weathering of materials, which can pose significant problems to infrastructure when it comes time to harvest. Selecting the right material for construction in this industry requires a creative solution: Fibre Reinforced Plastic (FRP).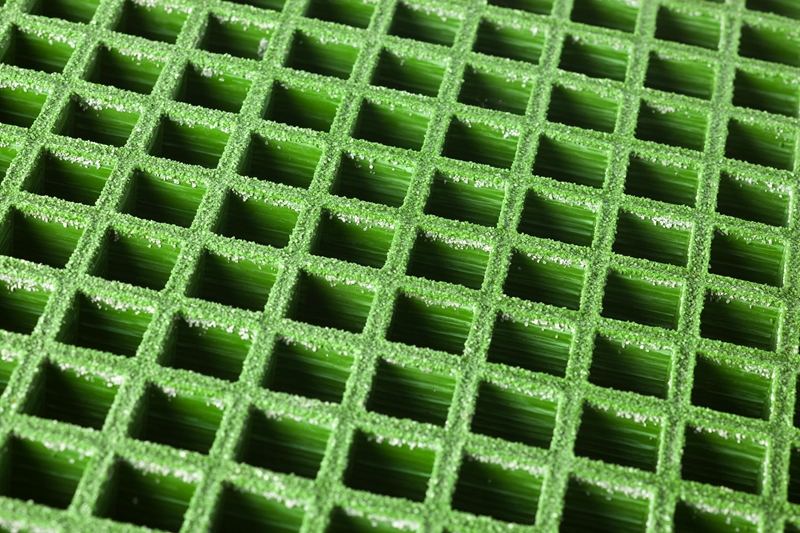 What is FRP?
FRP is a composite material made from a blend of a polymer matrix (plastic) with a reinforcing material, which in this case is fibreglass. It poses a number of distinct advantages  over other forms of grating material, depending on the application. Its primary uses are in industrial flooring, access walkways, screens, nonslip surfaces, machine guards and stair treads.
In the salt mining industry, this material's resistance to reactivity is what sets it apart from other flooring products.
What makes FRP suitable for the salt mining industry?
In the salt mining industry, this material's resistance to reactivity is what sets it apart from other flooring products.
FRP is unreactive to all concentrations of sodium chloride, magnesium salts, potassium salts and more at a wide range of temperatures, which makes it the perfect material for this industry.
In a harsh environment, such as the kind where salts and water can mix, the maintenance, degradation and eventual replacement of flooring materials is a significant ongoing cost. Metal products give way to corrosion and rust, while other materials degrade quickly when exposed to the high levels of UV radiation solar salt beds need to evaporate the excess water.
Not only is it highly resistant to corrosion, FRP is protected against degradation from the sun due to UV inhibitors within the material. It also has an excellent strength-to-weight ratio thanks to its singular, interwoven pattern. For these reasons and more, FRP is not only a durable, but also cost-effective industrial flooring solution for the salt mining industry.
To find out about what other industries FRP is suitable for, get in touch with the team at Locker Group today.