5 considerations for choosing the right industrial metal products
Choosing the right metal product for industrial applications can be a daunting prospect, especially with the wide range of options available. This wealth of selection is essential, as these solutions are used in so many different environments – from the grating surrounding a single truck bed to guarding the machinery in a series of factories, and everywhere in between.
Fortunately, making the right selection doesn't require expert-level knowledge about every available metal product. The team at Locker Group can help determine the best choice based on your project's specific needs and circumstances.
Of course, having a good understanding of your options is essential in making a decision. That's why we've put together this short guide to choosing the right metal product configuration. These five considerations will assist you in figuring out which Locker Group product range is the best fit for your needs.
Weight
Depending on the installation site and purpose, weight can be an important concern for metal products. A weightier selection has more stability behind it, while lightweight options can help contribute to safe work practices. When looking at weight in metal products, there are many variables that can affect this characteristic.
Generally, woven wire products are the lightest option – ranging from 0.178 kilogrammes per square metre (kg/m²) for grade-316 stainless steel to 8.1 kg/m² for galvanised steel.
Expanded metal products range from 0.53 to 15 kg/m², with variations coming down to the choices between large or small mesh, steel or aluminium, raised or flattened patterns, and specialty applications.
To assist in choosing, think about what you need to achieve. Do you need a screen to just be a visual barrier? Then something light will suffice. Alternatively, if you need a screen to withstand weight or debris, a more durable option may be required.
This chart provides a more specific breakdown of weight in the expanded metal product line.
| | | |
| --- | --- | --- |
| Product Type | Metal | Weight Range (kg/m²) |
| Large Mesh | Steel | 1.8 – 14 |
| Large Mesh | Aluminium | 0.68 – 5 |
| Small Mesh | Steel – Raised | 1.31 – 4.1 |
| Small Mesh | Steel – Flattened | 2 – 3 |
| Small Mesh | Aluminium – Raised | 0.53 – 1.35 |
| Small Mesh | Aluminium – Flattened | 1 |
| Sunscreening | Steel | 3.5 – 11.08 |
| Sunscreening | Aluminium | 1.5 – 4.02 |
| Agricultural Mesh | Steel | 11 – 15 |
For perforated metal products, the weight is calculated using a combination of open are percentage and the original substrate weight.
Open area size
Perforated, expanded and woven wire metal products all feature a number of options when it comes to the size of the open area – or aperture. Fortunately, this is where Locker Group shines – offering a massive selection of aperture size to meet a variety of requirements.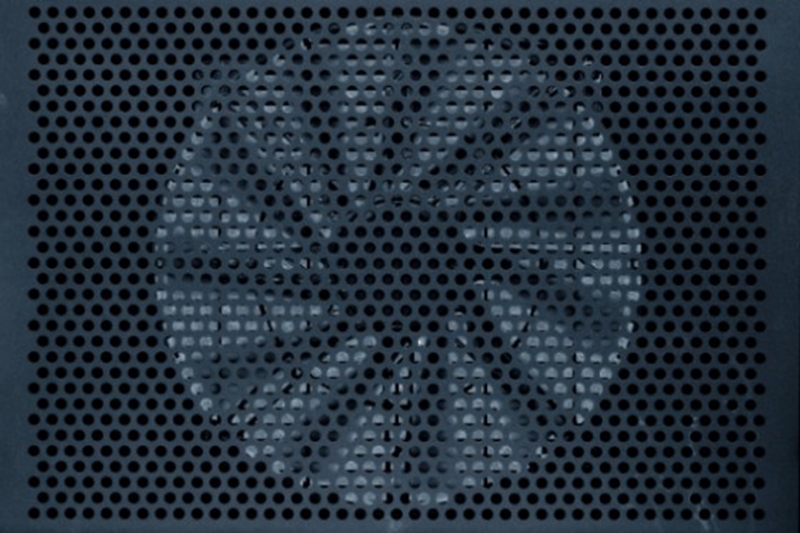 A small aperture is usually necessary in barrier and guarding applications, preventing against ingress by even the smallest objects. For projects that require metal products conducive to airflow and light penetration, larger apertures are more suitable.
For screening needs, open area sizes to match the material being worked with will be required – in fact, such a project will likely require several matched and scaffolded aperture sizes.
As a secondary consideration in this area, a set percentage of open area can be achieved – whether with multiple smaller holes or fewer larger openings. The exact application will influence the best choice.
Appearance
For projects in highly visible areas, aesthetics can also be an important characteristic to account for. This is where the perforated line really sticks out, providing a highly functional solution that also has a striking look. Locker Group's perforation patterns are available in a number of configurations, giving any application a decorative appearance.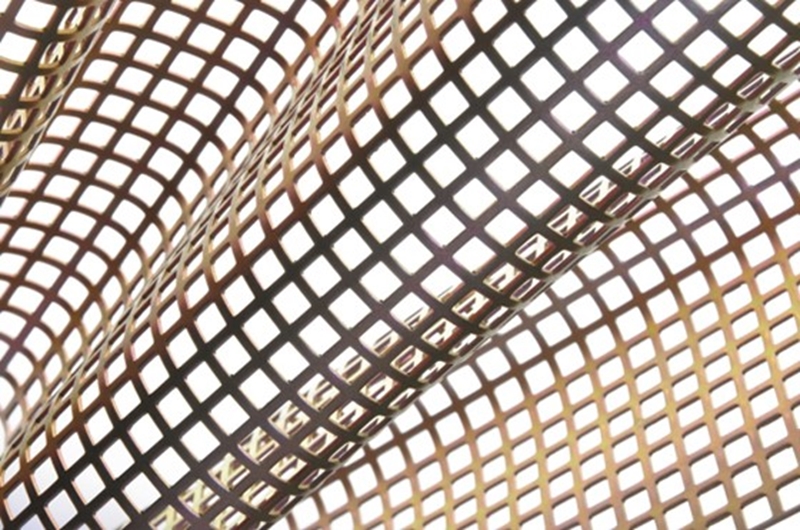 With woven wire and expanded metal products, you can also emphasise design appeal. With many options for the type of material and finish, these ranges can provide strong utility without sacrificing on appearance.
Material type
Match your substrate and finishing choices to your job site's unique needs.
Do you need metal products for indoor or outdoor use? Gentle or harsh environments? The characteristics of a job site will play a big role in determining the most suitable choice of metal product.
Whether choosing between substrates or finishes, there is a solution that can be tailored to meet your application.
Woven wire is available in brass, galvanised mild steel, high-tensile steel, and 304- or 316-grade stainless steel. Perforated and expanded metal offers the choice between aluminium, a number of steel options and a variety of finishes.
Cost
Locker Group has an industrial metal product to suit any budget needs.
Keeping expenses within budget is an important consideration in most industrial settings. Fortunately, Locker products cover a range of spending levels to ensure you get the balance between the fit for your purpose and the right cost.
The manufacturing process for different materials affects the value of the final product. For example, a finished piece of expanded metal is larger than the original sourced sheet, making it a very cost-effective choice.
Depending on the pattern chosen in perforated metal products, individual holes may need to be punched one at a time – increasing the cost of production, but resulting in a smooth and refined finish.
Ideal solutions from Locker Group
There are a lot of factors to keep in mind when choosing industrial metal products. To make this decision more hassle-free, the specialists at Locker Group are able to lend their knowledge and wealth of experience.
Contact Locker Group today to learn more about finding the solution that is right for you.