Pic-Perf: Redesigning perforated aesthetics
Somewhere between 30 and 15 B.C., Roman architect Marcus Vitruvius Pollio wrote De architectura. Later published as Ten Books on Architecture, it would become the definitive treatise for conceptual design and inspire the future genius of Leonardo Da Vinci, Michelangelo and other members of the Early Renaissance.
In Latin, Vitruvius wrote that a well-designed building incorporated three elements, famously translated by Sir Henry Wotton to 'Firmness, Commodity, and Delight'. The phrase very quickly became the foundation of aesthetic design, inspiring exquisite and refreshingly unique architectural structures that pushed the boundaries of materials and technology in unison.
Now, of course, there are many options available to strengthen firmness, efficiently make use of the building as a commodity, and accentuate the aesthetic properties of a structure.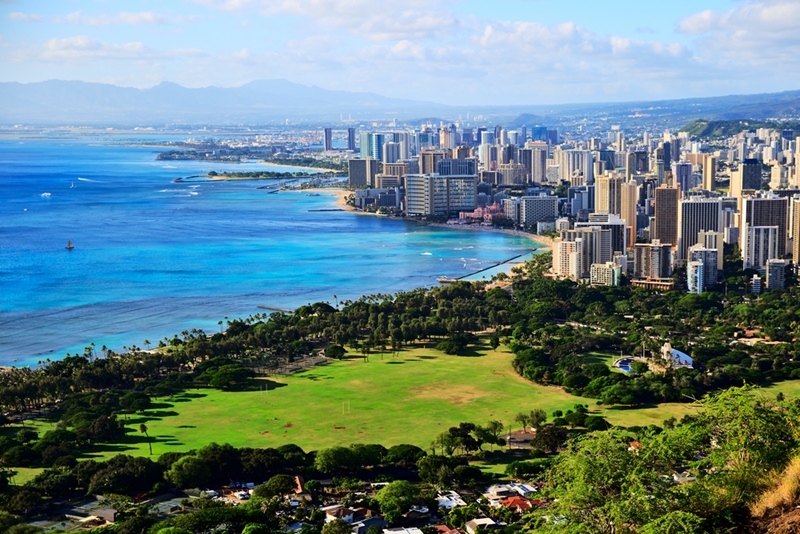 Architectural and design harmony
The role that materials play in constructing buildings is increasingly relevant than in the past as the public voice for design aesthetics becomes more prominent. For example, buildings made entirely of glass offer a notion of positive transparency to the public from the outside, but inhabitants feel differently. A study by Urban Green Council asked: "Do tenants who live and work in all-glass buildings actually take advantage of the glass by keeping their blinds open?"
According to the results, almost 60 per cent of the window areas were covered with blinds, with the majority of all buildings in the study covering between 40 and 90 per cent of their glass windows. This represents a need for balance in materials, something Locker Group aims to provide with Pic-Perf.
A globally popular inclusion to Locker Group's architectural products, Pic-Perf allows designers to display any image they desire on perforated metal. With a unique and relocatable aesthetic design, Pic-Perf also offers new and existing structures ventilation and sunscreening, thanks to its perforated metal construction.
Pic-Perf in action around the world
Material efficiency and beauty of design shouldn't have to be mutually exclusive.
Pic-Perf can be utilised to create a subtle backdrop for an often-used public space, or an awe-inspiring centrepiece for a business – both inside and out. One shining example of its use is in the award-winning Tip Top apartments in Brunswick East, Melbourne.
Paying tribute to the previous use of the site – Northern and Tip Top Bakeries – the redesign of the project incorporated a number of Pic-Perf applications inspired by the project's heritage. The entrance itself displays a visually stunning representation of a horse-drawn carriage, transforming the area into a veritable work of art.
This encompasses the future of architectural design in the present, and perhaps the solution to common issues in the construction world. Heritage or character buildings that display a sense of old-world aesthetic design are often- fought over by the public. Many wish to have them pulled down for more efficient projects, while others argue vehemently of their design importance.
Material efficiency and beauty of design shouldn't have to be mutually exclusive, and with customisable products such as Pic-Perf, Locker Group is proving around the world that the public can experience both to the highest standard.
Considerations for using Pic-Perf 
Perforated metal offers greater resistance to wind than solid sheeting, along with a number of other benefits:
Increased ventilation and airflow.
Greater shade protection from the sun.
Clearer vision from both the inside and out.
Most importantly, however, the image you choose has almost limitless potential. We can incorporate logos or brand symbols, a collage of images or even abstract artwork. Due to the flexibility of the design, the product is scalable to any size; Pic-Perf can be created small enough to fit in your office, or large enough to cover an entire building.
With Pic-Perf, even the great Vitruvius would be satisfied by this ultimate synthesis of form and function. To learn more about the range of Locker Group products, reach out to our team today.