From decoration to fire resistance: The uses of cladding
When it comes to impressions, there's nothing more important than a building's facade.
These frontages often perform multiple functions, and are made up of a number of features. Today, we're going to be exploring just one – cladding. We'll look at what cladding is, how it can be used and an example of this product in action.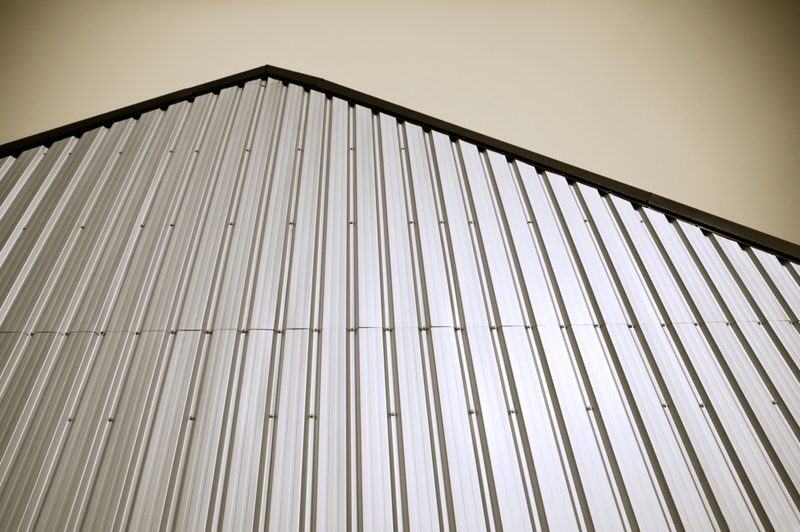 What is cladding?
Think of cladding as a building's second skin. Fundamentally, it's a layer on top of exposed parts of a building (walls and roofs) that helps protect them against the elements.
Crucially, it is non-loadbearing, meaning that it doesn't support other parts of a facade, but rather exists to perform its own unique purposes. We'll explore these purposes in more detail later, but they can range from purely aesthetic to highly functional.
Cladding is a building's second skin, and can perform a number of functional and aesthetic tasks.
What's cladding made of?
It's important to realise that cladding isn't a set product. You can buy cladding in all shapes and sizes, and made from a variety of different materials. Among the most common are:
Metal (especially lightweight element such as aluminium).
Wood
Vinyl
Brick
Composite materials such as recycled polystyrene or certain blends of cement.
Your choices here will be largely dictated by both the look you want, and the job you want the cladding to carry out: for example, brick is great as a fire retardant.
How is cladding installed?
In this article we're focussing on external cladding, though it's good to know that these materials can also be applied to the insides of your builds. Depending on the cladding product you choose, there are different facade installation methods.
In the past, when Locker has produced aluminium cladding for commercial car parks, we've used a slab to slab technique. This works well because it eliminates the requirement for intermediate support for the cladding itself. Instead, we can simply lift cladding panels onto brackets that are fitted to the slab. We've found this to be both time and cost effective for our architectural clients!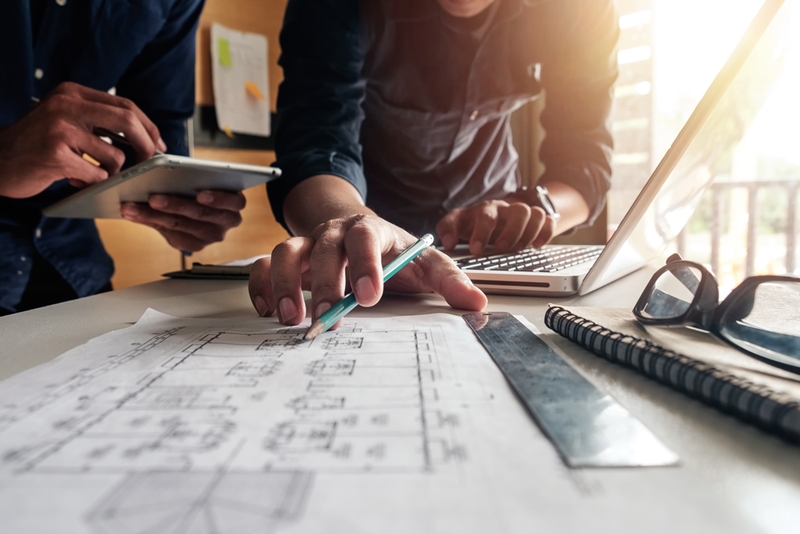 What are the uses of cladding?
1. Decoration
With such a variety of material to choose from, architects can use cladding to create interesting and unique effects on their facades, helping the building to stand out from the crowd. While you need to ensure that your aesthetic choices won't adversely impact the facade's practical performance, by experimenting with cladding you can add different colours or textures.
For example, a stainless steel cladding will give a structure a modern and polished look, while stone can give a more natural appeal or help a build blend in with its surroundings.
2. Insulation
Environmental considerations have never been so important in Australian architecture. And, with more businesses and consumers switching on to the threat of climate change, the demand for green builds is only going to increase in years to come.
Cladding can improve insulation, which can help buildings meet environmental standards.
One of the best ways you can help your future projects stand up to this scrutiny, is to improve insulation. Properly insulated buildings are better at maintaining comfortable internal temperatures, meaning HVAC systems have to do less work, and therefore use less energy.
By adding an extra layer to the outside of walls, cladding can help reduce airflow in and out of buildings. In summer, this reduces heat loading into a building, and in winter it allows your building to trap warm air and prevent it from escaping.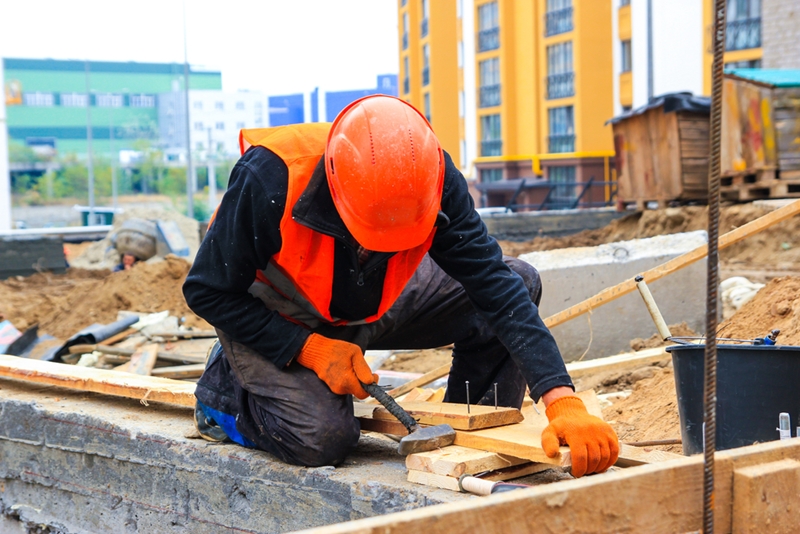 3. Fire resistance
Depending on chosen material, cladding can be important in protecting your building from the risk of fire.
There's no innovative science behind this, you just need to select cladding fabricated from substance that doesn't combust easily. As your cladding sits over the building structure, if flames encounter a non-flammable substance first, it's going to take them longer to spread.
From best to worst, here are the fire resistance rankings for some common cladding materials:
Brick – Excellent fire resistance.
Steel or cement planks/weatherboards – High fire resistance.
Aluminium and reconstituted timber products – Good fire resistance.
Timber weatherboard or plywood sheets – Poor fire resistance.
Following tragedies such as the Grenfell Tower fire in London, and near misses like Melbourne's Lacrosse Tower fire, it's important that architects keep on eye on changing regulations with regards to fire resistance and building cladding. The UK government has decided to replace combustible cladding on privately owned apartment blocks, and it's likely that Australian lawmakers will follow suit, according to the Australian Financial Review – so be sure to look for updates when planning your next project.
4. Weather protection
The presence of an additional layer on top of a building can also help the structure resist weathering from wind and rain. This is is especially true if you select a corrosion resistant material such as aluminium.
This metal naturally forms an oxide blanket when it reacts with the air, meaning that the element itself has a barrier to rust. While the cladding will need to be maintained, and occasionally replaced, this is much cheaper and less time consuming than conducting wholesale repairs to the building itself.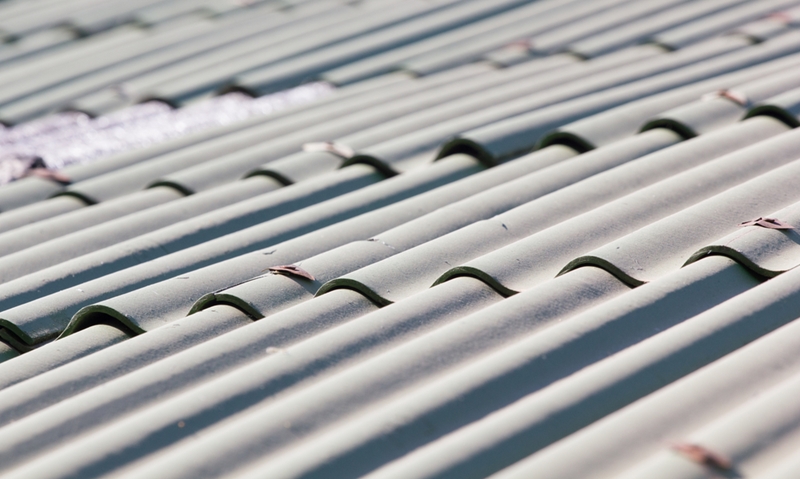 Cladding: A case study
Locker was called upon to provide cladding for the QE11 Medical Centre car park in Perth. This project had a number of nuances, which made it a unique challenge for our team:
The cladding had to meet BCA requirements of a 50% open area, but the designers wanted to ensure local residents weren't disturbed by car headlights.
The architect, Designinc, envisioned a scaled effect for the facade whereby each scale would face upwards, and redirect light to the sky.
To meet these requirements, Locker created a tailor-made product – Dragonscale™. This sheet has a 3D profile and retains its strength despite changes in shape and depth. This product was then fitted to the carpark facade using our slab to slab method, and provided the perfect solution to Designinc's needs.
If you want to find out more about what type of cladding is most suitable for your next project, or are seeking a customised product for your facade, the team at Locker is here to help.