3 ways to reinvent your office in suburban chic
As cities continue to expand and their centres becomes increasingly congested and expensive, investors are looking for office space in suburban and city-fringe areas. There, falling vacancies and rising rents are attracting these investors as part of a wider upswing in office relocation from the CBD to larger suburban spaces in search of better rental value. This gradual shift in prime office location has freed income for reinvestment and given businesses the opportunity to develop visually stunning commercial spaces operating in a variety of industries.
Businesses have been given the opportunity to develop visually stunning commercial spaces
Supporting this trend, Locker Group has a range of building materials and unique options for developing a bold, modern office space that will be highly sought after by investors and businesses alike.
Perforated metal sheets
Multi-functional and eye-catching Perforated metal sheets are primarily used as external facades on buildings, due to their durability and simplicity, and offer a distinct and signature look. Customisable in a variety of shapes and sizes, these sheets are a true shortcut to a striking visual. The holes can also be perforated to a unique shape, opening the door for creative displays of a company's identifying graphics or logo that are integrated into the very design of the office.
A distinct feature in a reception area,which provides partial screening for privacy. Or it can be integrated into the structure of the building, including in staircases and alcoves, to carry a bespoke note through your commercial space.
The Porsche Showroom in Brighton, Melbourne is a perfect case study for achieving a signature look for your offices by using perforated metal.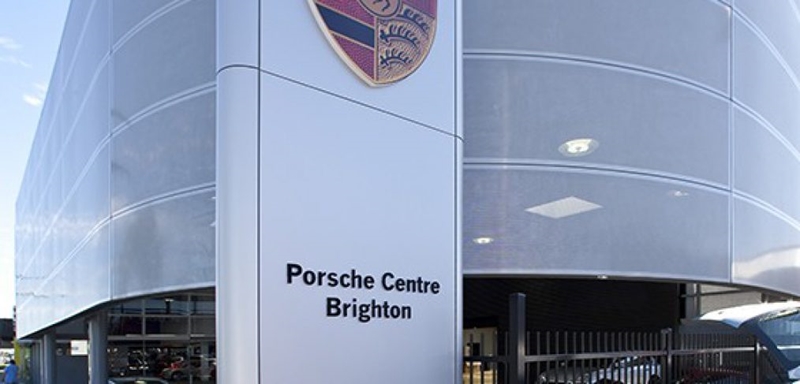 Transit Curtains
Transit Curtains are ideal for a chic way of subdividing spaces in an open-plan office. Unlike other partitions, they allow light and air flow through almost uninhibited, while still maintaining privacy between separate areas.
The curtains are also removable and adjustable, should you want to expand your spaces or change office layout. Alternatively, they can be fixed to a wall or the ceiling to hide unsightly ducts and electrical amenities, beautifying your space instantly. The chains can be made from a variety of metals to different lengths and thicknesses, giving the customer true control over how they want to use their space.
Transit Curtains have already been used to visually bold effect in Cara & Co in the Sydney CBD.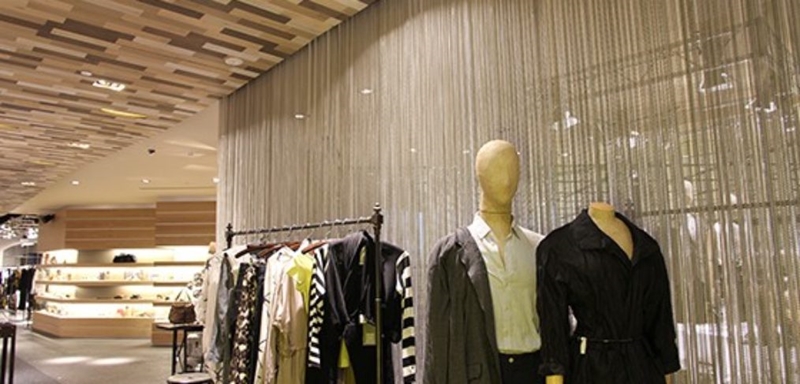 Expanded metal mesh
Using Expanded metal mesh is becoming increasingly popular with designers who want to give an inventive industrial edge to their commercial project. The mesh panels are designed with two specifications in mind – lighting and privacy.
Smaller mesh gaps block light, ideal for building facades or external areas to minimise sun glare and heat, while larger gaps allow more through, encouraging internal light-flooded spaces. Similarly, smaller gaps allow greater privacy between open spaces, while larger gaps encourage a transparent semi-open plan feel.
The mesh can be coloured to client specifications, and provides a burst of visual energy to give your office the visual dynamism of a city centre space.
Agilent Technologies laboratory and offices in suburban Melbourne have used this Expanded mesh to dynamic effect, giving their building a uniquely memorable look.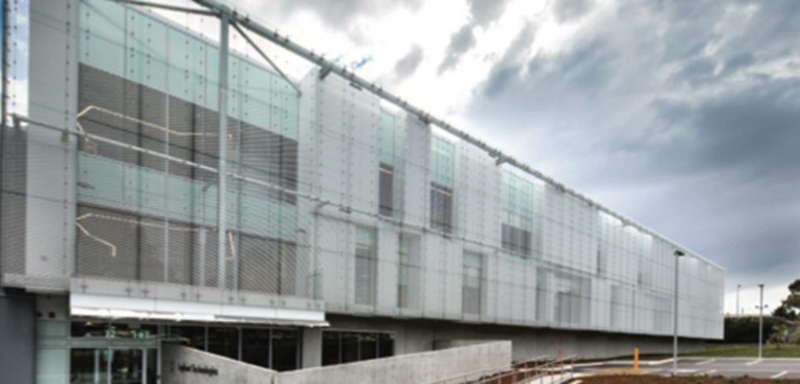 Innovating my Office Space
Whatever the specifications, Locker Group has numerous options for your design needs in creating innovative and architecturally winning visuals. We are highly trained technical professionals who pride ourselves on working with clients to develop a durable product that fits their exact specifications. Give your suburban commercial space an elegant big-city treatment by contacting Locker Group today, and hear how we can create something truly memorable for you.